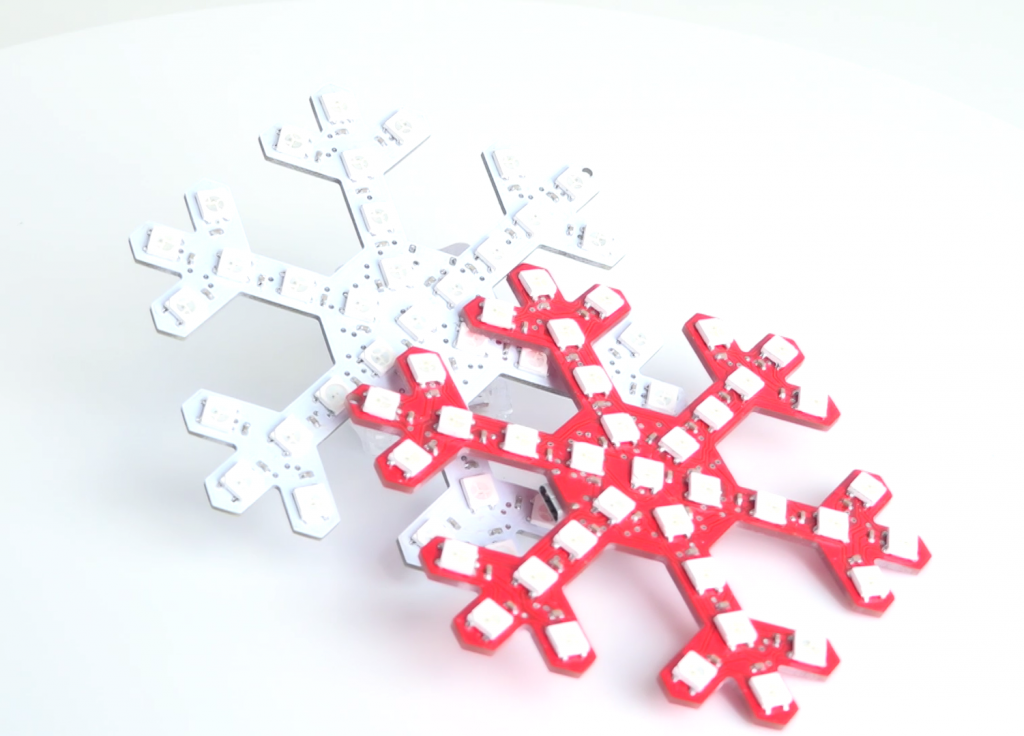 Enjoy the warm and light brough up by this fancy cute LED snowflake board for 2020 Christmas.
The snowflake board carries 37 true-color LEDs (Model: WS2812B) which supports displaying various lighting patterns of any colors.
The board is controlled by the STC15W204S microcontroller integrated with 8051 core. Users can design the program to customize any creative light patterns such as fireworks, spin-wheels, shinny stars…The CH340 USB-to-Serial chip is utilized so that users simply need one Micro-USB cable to for both power and uploading the program.
https://www.seeedstudio.com/Programmable-LED-Snowflake-Board-for-Christmas-p-4776.html